Looting measure in Amsterdam: showcases covered with concrete blocks
While entering the sixth day of the curfew imposed under the new type of coronavirus (COVID-19) measures in the Netherlands, many luxury stores in Amsterdam took precautions with concrete blocks and wooden plates against the risk of looting.
The inability of the police to prevent looting and violence despite strict security measures created similar scenes in the USA in the country. While demonstrators looted the shops where they smashed windows, they warned the operators who wanted to protect the police shop for violating the curfew.
How did the events begin?
In the Netherlands, the government announced a series of measures, including a curfew and a flight ban, on January 20, due to the low number of cases in the COVID-19 outbreak despite the measures taken.
The curfew, which will continue until February 9 across the country, started to be applied between 21.00-04.30 as of the evening of January 23.
Hundreds of demonstrators protesting the restrictions gathered at the Museum Square in Amsterdam and the 18 September Square in Eindhoven during the first hours of the ban. Protests, supported by far-right parties, spread throughout the country. During the first four days of the protests, in which violent clashes took place, the demonstrators were intervened with mounted and armored police, police dogs, tear gas and water cannon. The demonstrators responded with stones, fireworks and golf balls. The demonstrators, who set fire to the vehicles and motorcycles in the vicinity, broke the windows of many shops and looted them.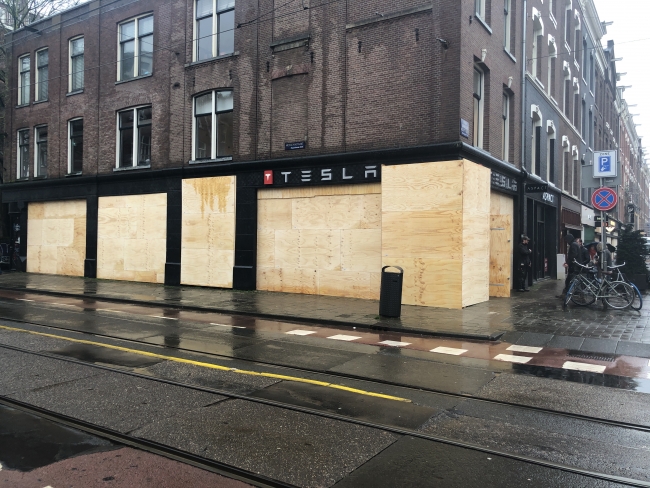 Hundreds of people were detained
According to police statements, more than 300 people were detained in the first two days of the demonstrations, while 5,675 people were fined for violating the restrictions. Police detained 184 people on the third day of the protests and 131 people on the fourth day.
On the fifth day of the restriction, although the events subsided, 51 more people were detained across the country, mostly for promoting protests and violence on social media.